V sobotu se v okolí Bistra Ledce u Nespek (vyhlasenem skvelym jidlem a pitim) bude konat "Nespecký běh" a od odpoledne (cca od 4) budeme pouštět v Bistru reggae.
Vecer zahraje kapela Pejsci na grilu svoje fláky a pak pokračuje party v režii Peeni Walli Crew až do půlnoci.
Neváhejte tedy dorazit na mejdan do překrasného údolí Sázavy!
https://www.facebook.com/events/579875648820884/
Přijďte si poslechnout a zatančit v rytmu reggae a dancehallu v podání PW a našich hostů Rasta Pasta Kroo.
Začínáme v 18:00, konec v nedohlednu ;)
>>> FACEBOOK EVENT <<<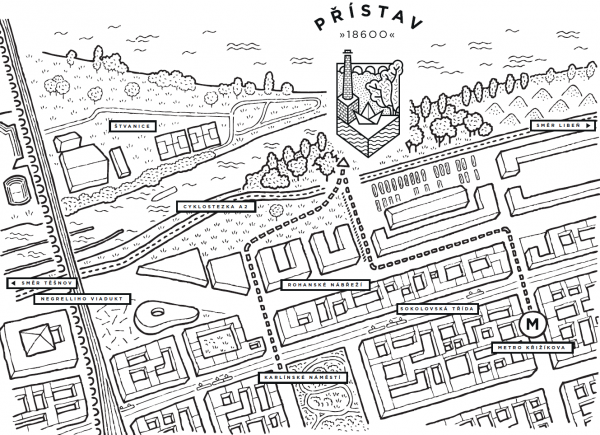 Second volume in my new mixtape cycle. This time more on the summer tip, including couple of the most recent Peeni Walli dubplates. Reaching from Jamaican dancehall to UK chillstep and even contemporary classical music. Enjoy nearly 30 minutes of carefully selected tunes!
>> MP3 download <<
>> MIXCLOUD <<
TRACKLIST:
1. Max Richter – Europe (intro)
2. Crystal Castles – Tell Me What To Swallow (intro)
3. Bugle – Anointed (dubplate)
4. Stylo G – Soundbwoy (dubplate)
5. Vybz Kartel – Ever Blessed
6. First Born LNJ – Freestyle
7. Bugle – Nuh Like Da Style Yah
8. Tarrus Riley – Herbs
9. Dexta Daps – 7Eleven
10. Demarco – Apartment
11. Kalado – Bring Life
12. Kalado – Step Out
13. Assassin – Always Summer
14. Sean Paul – I Like
15. Major Lazer ft. Sean Paul – Come On To Me (TWRK x Lexxmatiq Remix)
16. Hatti Vatti ft. Cian Finn – You (Phaeleh Remix)
17. Phaeleh – Make You Feel
18. Sirene Factory – Meltin' (snippet)
19. Crystal Castles – Kerosene
20. Crystal Castles – Not In Love (snippet)
21. Max Richter – November
Panel Story pokračuje! Loňské informace o uzavření hospůdky Na Panelu
ve Zbirohu se naštěstí nepotvrdily a tento již legendární prostor otevře i v sezoně 2015. Páté pokračování večírku Panel Story se uskuteční v sobotu 20. 6. Z účinkujících přislíbili účast residenti z Peeni Walli Sound Crew, dále pak King Sound Steppaz a nejspíš dorazí zahrát i další hosté. Začne se hrát už brzy odpoledne venku, s padající tmou či deštěm se přesuneme dovnitř.
FB EVENT: https://www.facebook.com/events/481483808671877/
PRAKTICKÉ INFORMACE:
Restaurace Na Panelu, Zbiroh
Start: sobota 15:00
Vstupné: dobrovolné
Možnost ubytování v chatkách (50 Kč/osoba/noc – nutný vlastní spacák) nebo ve vlastních stanech.
DOPRAVA:
Autem: po D5 směrem na Plzeň – Exit "Kařez, Cerhovice" a dál po značkách na Zbiroh. Na náměstí na kruháči první výjezd (z kopce dolů) a cca po 500m doleva, pak pořád rovně až k hospodě.
Vlakem/busem: Praha, Hlavní n./Smíchovské n. – Kařez, tam přesednout na bus: Kařez - Zbiroh, nám. Doporučujeme předem zkontrolovat na www.idos.cz
PLÁNEK:
Dancehall, reggae a příbuzné žánry i letos v jedinečné atmosféře malostranského Containallu. Každou druhou středu od šesti do desíti, Peeni Walli Crew & hosté.
Kromě rezidentů z Peeni Walli Crew pro vás ve středu 10. června zahraje náš velectěný host, veterán české scény, v minulosti člen řady věhlasných uskupení i soundsystémů a v současnosti reprezentant United Forces of Dub: selector Red-I. Dubwise a roots reggae nejspíš zazní víc než na minulých edicích, ale bude se hrát od každého trochu, takže přijďte brzo, ať si to poslechnete!
Program ostatních termínů první půlky léta najdete na letáčku vpravo.
http://www.containall.cz/
https://www.facebook.com/UnitedForces
New mixtape series by Ripclaw from Peeni Walli Sound Crew. Core of the selection is less restricted in terms of musical genre, but (of course) gravitating towards reggae & dancehall. In other words, those are some of the tunes that I have bought, listened or discovered just recently, in different genres that I enjoy. Each volume will be rather short, between 20-30 minutes of length, but I hope to produce them more often… So that's the basic concept.
Enjoy & share!
Volume 2 is coming soon.
>> MP3 download <<
>> MIXCLOUD <<
TRACKLIST:
1. Burial – Come Down To Us (intro)
2. Ektor – Generace X (intro)
3. Vybz Kartel – Dancehall
4. Vybz Kartel – Unstoppable
5. Vybz Kartel – Jamaica Land We Love
6. Vybz Kartel – Mind Dutty
7. Gage – Nobody
8. Kabaka Pyramid – Lock Down Di Place
9. Mavado – The Truth (Ghetto)
10. Chronixx – Where I Come From
11. Major Lazer ft. Amber of the Dirty Projectors – Get Free
12. Hervin Bailey Jr. – My Story
13. CCCO – Get Free (Cover)
14. CCCO – Stay (Cover)
15. Rihanna – Stay (20Syl Remix)
16. Bladerunner – Stay
17. Burial – Come Down To Us (Outro)
The fourth and the last part in a series of new roots reggae tunes released in 2014. This time twice as long as usual! Enjoy ;)
Recorded in April 2015
DOWNLOAD 120 min / 290 MB 320 kbps mp3
Or listen on Mixcloud:
Mihaal – 2014 New Roots Selection – Part 4 by Peeni Walli on Mixcloud

TRACKLIST:
Herb Family Riddim:
Sizzla – Rasta Nah Gwan So
Fantan Mojah – Roots & Culture
Delly Ranx – Sweet Reggae
Reggae Root Riddim:
Delly Ranx – Raging Fire
Exco Levi ft. Iba Mahr – Sweet Mama Africa
Esco – High
Jah Highway Riddim:
Chezidek – Give Thanks
Gentleman & Daddy Rings & Mark Wonder – Jah High Way
Top Of The Hundred Riddim:
Kenyatta Hill – Trod Along
D-Major – Rude Boys
Voicemail – Never Been Loved
Heaven Bless Riddim:
Shaggy – Vex If Yuh Wa Vex
Screechy Dan & Johnny Osbourne – My Sound Stands Alone
Agent Sasco – Mix Up
Red Eye Riddim:
Dark Angel – Herbsman
Gappy Ranks – Boom Draw
Mandinka Warrior – Good Sensi
The Empire Riddim:
Exco Levi – Irie J.A.
Lutan Fyah & Turbulence – Criminal
Anthony B – Let It Play
Single: Randy Valentine – Sweet Reggae Music
Single: Chronixx – Capture Land
Single: Stephen Marley & Capleton & Sizzla – Rockstone
Single: Randy Valentine – Break The Chain
Weh Dem Fah Riddim:
Skarra Mucci – Come Fi Take Ova
Lion D & Gappy Ranks & Carl Meeks – Weh Dem Fah
King Kong & Ras Tewelde – Nah Run No Joke
Hold On Riddim:
Ras Demo – Make You Rock
Macka B – Marijuana Card
Dolomite – Hustler's Story
Delly Ranks – Blaze Up De Fire
Big Up Riddim:
Pad Anthony – Come a Dancehall
Danny Ranks – Pull It Up
Village Riddim:
Luciano – Voice of a Trumpet
Damas – Lead the Way
Lutan Fyah – Roll It Up
Jump For Joy Riddim:
Jahman & Sizzla – Jump For Joy
Notch – Today
Crunch Time Riddim:
Gappy Ranks – President
Jah Sun & Richie Spice – Can't Live Good
Lutan Fyah – Real People
The International Riddim:
Gott Yo – Things Hard
Busy Signal – Lonely
Eastbound Riddim:
Don't Play – Love Her
Konshens – Weed On Me
Single: Tarrus Riley – Five Days feat Big Youth & Mr Cheeks
Poison Arrow Riddim:
I-Octane – Island Breeze
Christopher Martin – Love Sick
Christopher Martin – Love Stick
Jah Vinci – Lock Me With Her Love
Fret Board Riddim:
Exco Levi – Ready To Revolute
Shuga – Sup M Sup M
Konshens – She Gone
Take It Easy Riddim:
Christopher Martin – Playing games With My Heart
Shaggy – Work So Hard
Screechy Dan – Raise Your Glass (Fi Di Working Class)